Are you enthusiastic about starting a new WordPress blog? If your answer is yes, then I would like to congratulate you on your decision. Now as you have decided to start your own blog, you have chosen a platform where you can either share knowledge or experience and even describe your interesting ideas. Here are must have WordPress plugins to enhance your WordPress website.
Useful WordPress Plugins before 1st Post
As a beginner in the field of blogging, there are various horizons that may be unknown to you or left unexplored. For example, you might not be knowing that you can also earn from your blog. Were you aware? If not then, then do not panic as in my other post I have explained this topic in detail. In that post, you would be to find simple and smart ways to monetize your blog.
Getting back to your vision of starting a personal blog, let's dig into detail about this topic. My aim for this post is to educate you on installing the right and necessary plugins which are beneficial before you start your blog. So, here in this post for all the newbies, I have gathered some important and useful free WordPress plugins which you must have before publishing your 1st post.
Before starting a blog here is the blog that contains copyrights free images sites to help you to put copyrights-free images in your WordPress site.
7 Must-Have WordPress Plugins
The Contact Form 7 is a very simple and free plugin by Takayuki Miyoshi for making forms. The reason it's popular is because of various options available using which you can make custom forms quickly. Thus, though this plugin is favorable for all but it's especially useful for anyone who is new to the blogging community.
It not only provides the option of handy contact forms, but you can also make as many custom forms as you want. And so the use of this plugin not just restricts to generating only contact forms but it can help design any kind of forms. You can see one such simple contact form with reCaptcha on the contact page of Techsparker.com.
You can create any form of your choice with the availability of various options in Contact Form 7. It is easy to construct the customized form simply by selecting the options from the header tab. Here is a screenshot of available options in these plugins. These are current options present in the contact form 7 plugin.
Contact Form 7 – Form Options
Among these accessible choices of the plugin, text, email, URL, text area and tel are the simple text fields. Whereas, the number field here avails two options which are selecting a number and / or a range of numbers. Their selection is dependent on your criteria. To know about this plugin in detail, you can check my post on How to Use Contact Form 7 plugin.
This Plugin is widely used by almost every WordPress blogger and is also recommended by the experts in the Blogging Community. It has been successful to get over 1 million active installs till now. So, whether an experienced blogger or just a beginner in the field, this plugin holds priority in your blog setup.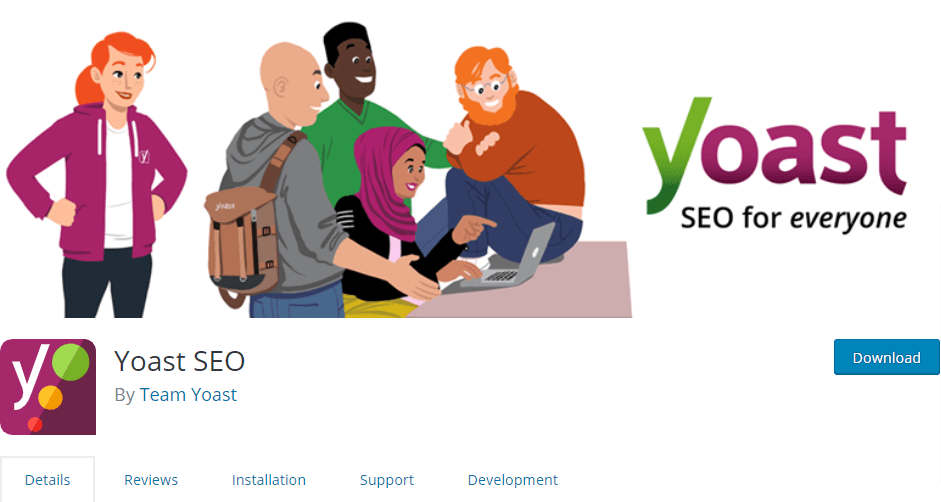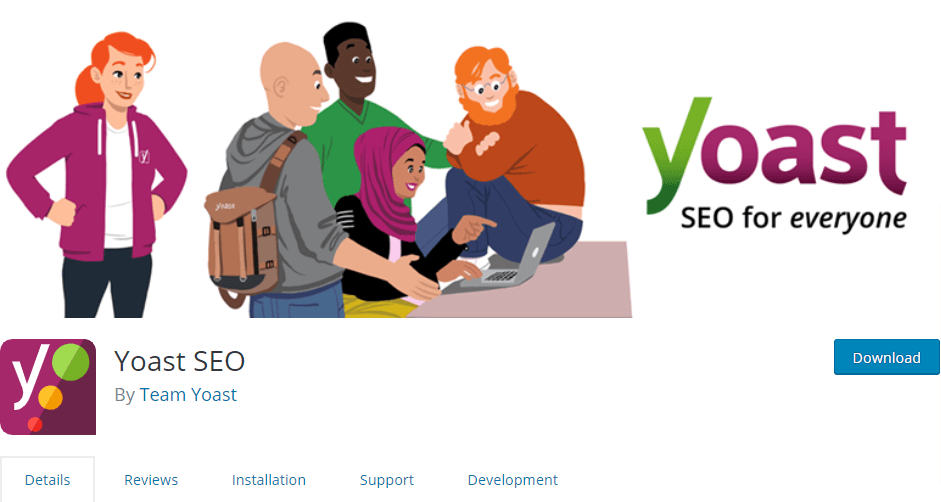 Yoast WordPress SEO Plugin (Free Download Yoast WordPress SEO Plugin) is used by most SEOs and Developers. It is the best free SEO plugin for WordPress available till now. So if you are not using it till now then get cautious and understand that it is time to switch to this great plugin. The need for good SEO is essential for any blog's long-term success.
It is a single plugin that takes care of many On-Page SEO factors which we generally forget. Also, you can configure your Open Graph tags as well as Twitter cards too. You can set Meta tags and properties for all pages as well as posts. This great plugin also helps in creating XML sitemaps.

Must have WordPress Plugin – Broken Link Checker
Broken Link Checker (Free Download Broken Link Checker for WordPress) plugin is used for detecting the broken links or dead links which lead the traffic to your 404 pages. Not just your audience but also spiders are directed towards the 404 pages.
You must have read about removing broken links as it is not a good sign. This plugin works great by informing you which link is broken and what's the location of that broken link is. So, it is a one solution plugin for finding the broken links on your website.

Must have WordPress Plugin – W3 Total Cache
W3 Total Cache (Free Download W3 Total Cache for WordPress) plugin is really very good for managing your page speed. The reason you would need this plugin is that it will enhance your website performance.
It can do many things which include CSS and JS compression as well as HTML line break and also comment discarding. It also helps in managing browser caching and disk caching too. But again many say it doesn't work for them. I am having a good result and improved page speed after using this plugin. You should try this plugin and check whether it works for you or not.

SEO Friendly Images (Free Download SEO Friendly Images for WordPress) plugin helps SEOs in setting up the alt attribute to the images. But keep in mind that this plugin will only and only help you in setting up the image Alt text, not the image names.So according to me, the better practice is to change the name during the time of uploading itself. This habit makes it easy to manage the alt attributes of uploaded images.
PB SEO friendly images tips
%title – Replace the post title.
%name – Replace the image name.
If your Page title is SEO Plugins for WordPress and image name is Wow.jpeg. Then, if you set the alt attribute to "%name %title" then the output will be alt="Wow SEO Plugins for WordPress". And If you set an attribute to "%name SEO" then the output will be alt="Wow SEO"

Must have WordPress Plugin – Akismet
Whenever you install a WordPress site, you will get 2 pre-installed plugins. Amongst those 2 plugins that you would get, one of them is Akismet (Free download Akismet Plugin for WordPress). This plugin works as a spam filter for your WordPress website. It stops any kind of spam via comments, contact forms, trackbacks, logins, etc.
It works on a program/code which is created by learning about the different type of spam activities happening around the Internet. The reason behind using this plugin is simple, "No one Likes Spam!" and stats depict that about 83% of the comments are either automatic bot activity or in other words it's just spam. This means out of 100 comments you receive each day on your website, 83 comments are "SPAM". The maker of this plugin is also the co-founder of WordPress – Matt Mullenweg.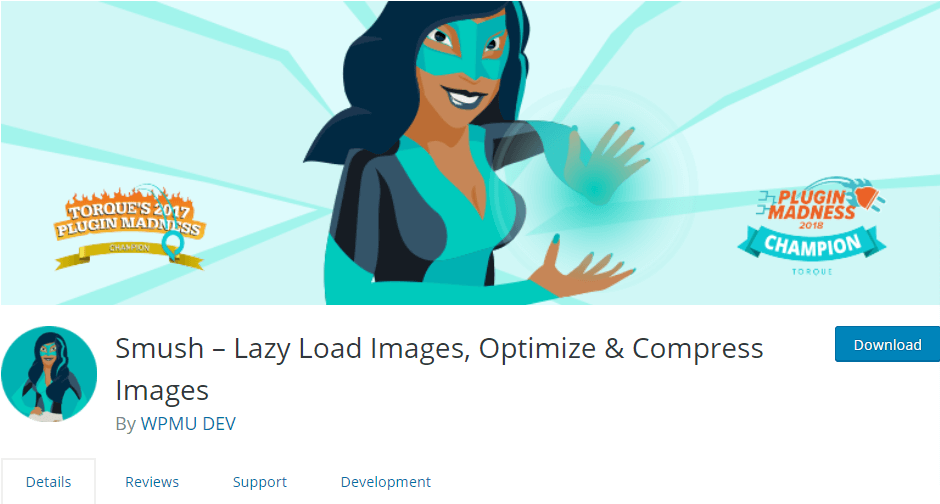 Must have WordPress Plugin – Wp-Smush
If you are using even a single image on your WordPress website (which you should) then you must have WP-Smush (Free download Wp-Smush Plugin for WordPress) prior to uploading the image to the website. It is the best image optimization plugin available for free (also has the pro version).
The specialty of this plugin is the power to compress your images at the very instance of time you upload them on your website. You can also find an option where you can bulk smash/optimize, where you can consider choosing up to 50 images at a time.
Conclusion:
Finally, the conclusion comes to using these free WordPress plugins which you must have before publishing your first post.
Contact form 7 is for adding a contact form to your website. If someone reads your 1st post and finds it interesting he/she can contact you via the contact form.
Yoast SEO is for doing the things keeping Search engines in mind while writing. You must not completely focus just on search engines, but you also must not forget about them. Because ultimately a large set of your audience will reach your website through search engines (in most cases).
A broken link checker will inform you in case you have some broken links on your website. It better to use it because you might not want your audience as well as search engines to reach a 404 page.
W3 Total Cache is for Speeding up your website as most of the visitors don't prefer slower websites.
SEO Friendly Images will help search engines understand your image and make them appear in the image search section.
Akismet will protect your post/website from getting unnecessary comments by blocking the Spam activity.
WP-Smush will improve the loading speed of Images as well as the website by compressing the images. In most cases, uncompressed images are the main reason for the slow loading of pages.
Please feel free to ask anything or share any knowledge on this topic by commenting below. We would love to hear from you.