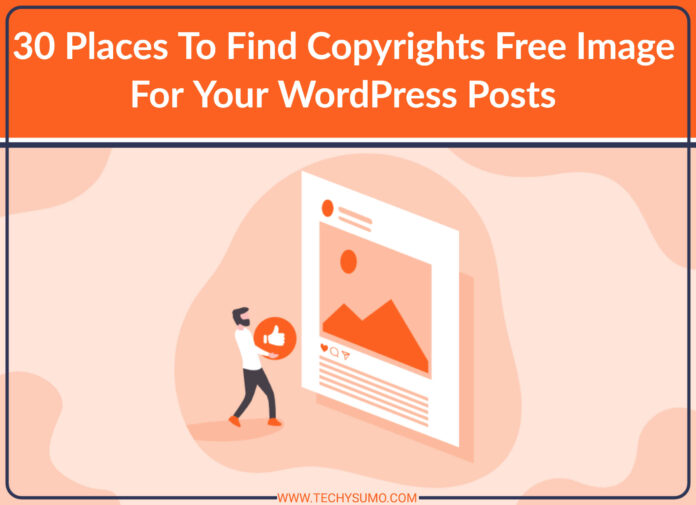 Searching for blog post photos can be incredibly difficult. You either have to pay for them, use the ones that show up on everyone else's site, or make do with amateur-looking images.
Free photo sites are not new – a few years ago, sites like FreeFoto, Free Photos Bank, and Free Pixels proliferated, offering fairly mediocre but large and searchable databases of photos in exchange for a link. Then Flickr got into the game, offering an advanced search to find Creative Commons photos that allow bloggers and others to use images its members publish in exchange for attributing the image to its author.
The problem with these sites, besides the lack of clarity about whether these images could be used commercially, is that the photos tended to be amateur in quality and were often not large enough for wide or fullscreen use.
Luckily, more and more sites with free, high-quality, and high resolution photos are cropping up. While some of these sites still require attribution, almost all allow for commercial use of their photos, and many don't require any credit at all. Here are my top 30 go-tos, in alphabetical order.
Credit: None needed
Barn Images has lots of great copyrights-free landscapes images, but there are also some unique indoor shots, too. Architecture and travel are their biggest categories.
Credit: Attribution required
This site has a clear theme of royalty-free images: travel photography. It was created to share, for others' use, the photos that BucketListly founder Pete R. takes as he travels the world checking sights off his bucket list. Categorization is minimal, grouping photos by city and country where they were taken, but maybe for that perfect shot of Ho Chi Minh City at night, that's all you needed.
Credit: Attribution required
Most of the site's photos are in the nature and travel categories. You can sort them according to location (Europe, America, Asia, Oceania and Africa) or according to topic (nature, food, art, transportation, technology and object).
Credit: Attribution required for commercial use
Creativity103 features more than 2500 mostly abstract images perfect for use as backgrounds, photo manipulations, and other abstract applications. From gorgeous shots of close-up textures to loops and swirls of overexposed lights, the images available here are sure to be useful.
Credit: None needed
Cupcake features beautiful free photographs by Jonas Nilsson Lee. Photos generally depict landscapes and scenery, but now and then you'll get an object or an animal.
Credit: None needed
With a cheeky name like that, you can't go wrong with Death to the Stock Photo. Sign up for their free newsletter to get a set of photos each month, or pay to access their full archives. They cater to an audience of businesses and creatives especially, but you never know what you'll find here.
Credit: None needed
The site name says it all: Foodie's Feed is the place to go for copyright-free, high-quality and (dare I say it) mouth-watering photos of food. The only thing off limits is the re-selling of the photos.
Credit: None needed
Unlike the ones on its mother site Refe, Free Refe's photos are all available for free. Since the site doesn't have a search function, though, it might take some time to find the photos you want. Lots of nature scenes with the occasional more urban shot. You'll need to provide your email address to download these photos.
Credit: None needed
The lone photographer has since waived all rights to his work, so all photos on the site are now available for free commercial use. If you want offbeat but emotionally-charged photos, and don't mind scrolling for hours on end to find that perfect shot, Gratisography is the site for you.
Credit: None needed
Images on this site are organized into a few major categories, including nature, architecture, people, textures, and urban. Urban shots and graffiti seem particularly common on this site.
Credit: None needed
Jay Mantri's Tumblr is filled with beautiful stock images on nature, buildings, everyday life and others. His collection is especially useful as a source of architectural and natural textures.
Credit: None needed
Life of Pix is updated weekly with extra photos by an advertising agency in Montreal, Canada. It has a variety of shots, mostly landscapes, but also including some photos of urban scenes and people.
Credit: None needed
Little Visuals was a source of lovely textures and abstract shots created by Nic Jackson. Unfortunately, he passed away in late 2013, but for the time being, the great collection of shots is still available online. If you like them, you can show your appreciation by donating to a charity created by his family here.
Credit: Attribution may or may not be required, hover over the individual photo for details
To find the public domain photos on this site, click "Explore" on the upper right-hand corner of the page, and click "CC0 – public domain" to filter the high-quality photos that don't require attribution. You can also hover your cursor on each image to display the license for each. There are a ton of amazing landscape shots on this site.
Credit: None needed
You may have to dig around a bit to find something less generic, but MorgueFile has a vast archive (over 318 thousand photos!) that they've been growing for over a decade and a convenient search feature. You can find pretty much anything here.
Credit: None needed
Looking for an authentic vintage photo? Look no further than New Old Stock. Since all of the site's images are sourced from public archives, you don't have to deal with any known copyright restrictions. This is a great place to find unusual shots or photographs with some history behind them.
Credit: Attribution required
Looking for high quality travel photos? Look no further than PhotoEverywhere, with collections organized on a map for easy browsing. The images are high resolution and good quality, perfect for illustrating travel blog posts and more.
Credit: None needed
Picjumbo has a minimally tagged and categorized archive that is great for technology, work, and people shots.
Credit: None needed
If you're looking for breathtaking pictures of people and city architecture, look no further than Picography. The search bar allows you to easily browse through its archives.
Credit: Check the license, but usually none needed
This site is chock full of high-quality, copyright-free photos. You can search straight from the homepage, or filter according to image type, orientation, category and color. Pixabay sources images both from its users and from other CC0 sites, so it has a large, general archive.
Credit: None needed
Images on this site are sorted according to being modern or vintage. You might want to sign up and wait for the photos to be sent to your inbox, instead of manually searching through the archives. Still, this is another place to check out if you want unique, historical, and high-quality images.
Credit: Attribution required
With more than 100000+ photos as of this writing, Pexels has a small selection compared to the rest on this list. They more than makeup for it in terms of quality, though, and they're all available for personal and commercial use with attribution. They have some great office and technology shots perfect for startups and tech blogs.
Credit: None needed
Stockanap has a small number of high quality photos on their site, particularly textures and nature shots.
24. Snapwire Snaps
Credit: None needed
One of my favorite resources, Snapwire Snaps features free, hand-picked photos from the Snapwire collection. They are great quality, unique, and tend to take on a unique POV. Often, their shots portray people in interesting places.
Credit: None needed
Another great resource, SplitShire has lots of great shots of technology and people. Photos are all organized into broad categories. Besides the usual categories, SplitShire includes some more niche ones like fashion, automotive, and wedding.
Credit: Attribution may or may not be required, check individual licenses
This website curates photos from multiple sites, and collects them in one place for you. Of all the CC0 photo search engines available, this is probably the most comprehensive and reliable one, in terms of searching for copyright-free images, and it is very easy to use.
Credit: Attribution required
Featuring lots of great nature textures and aerial shots, Superfamous provides a really unique perspective compared to other sources.
Credit: None needed
Burst is a little unique on this list because besides hosting sets of free, use for anything photographs, the site offers free vector graphics, icon sets, and even UI sets. While the available pieces are limited and seem a bit like random cast-offs and extras from freelance projects, they could still be useful if you are looking for a great illustration or set of icons.
Credit: None needed
The CC0 photo site that spearheaded the trend, Unsplash posts 10 free high-res photos every 10 days, favoring landscapes. Switching to Grid view at the top can help you browse, and don't miss the all/featured toggle that reveals even more great shots. Here is a great third party search tool for Unsplash.
Credit: Attribution required
In Summary
Although the quality is mixed, Pokwizard is still worth a browse if you're looking for free photos to use on more obscure topics. You can easily credit the user by clicking the "Use this file on the web" link on the image page, and copy-pasting the text in the "Attribution" box.
And that rounds up my list! If you know of other sites that are "free" in the best sense of the word, please share them in the comments section!