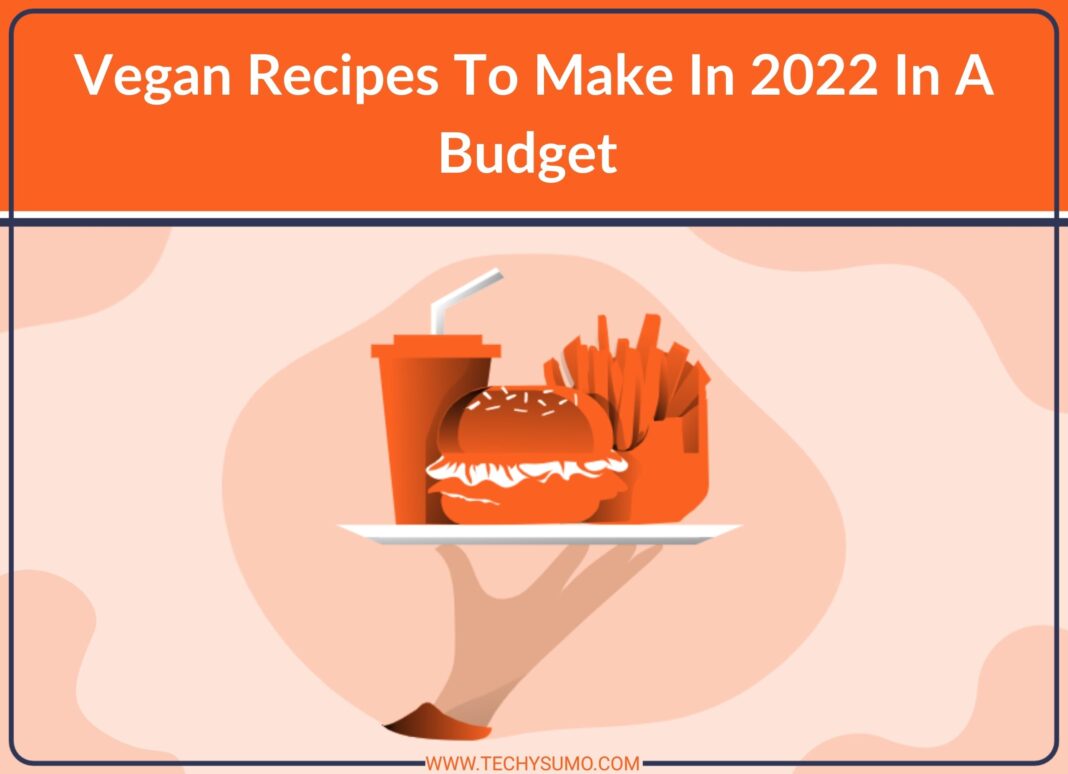 What comes to mind when you hear the phrase "raw food" or "raw foodist?" To most average folks, these words suggest a lifestyle that's fringe, exotic, or extreme. You may imagine spreads of food that look absolutely bizarre: mounds of sprouts you've never seen before; weird bowls of mush made from nuts; pie-shaped rounds of dessert sprinkled with berries from the Himalayas, or dusted with powder from the Andes.
If this is what you envision when you think about raw food, you're not totally off the mark. A lot of raw food is exotic and unusual, and that's one of its advantages! In over three years of eating semi-raw (which just means that I eat a lot of raw food, every day), I've been exposed to recipes and ingredients that I simply never would have tried had I not become interested in raw foodism. These include chocolate pudding made with avocado, crackers made with juice pulp, sweeteners like lucuma and yacon, and yes, the famous nut pate, which is a staple in my diet.
But the trick to my sticking with raw foods, and enjoying them even as I balance the challenges of pre-med school, a full-time counseling practice, relationships, and healthy living, is that I make the simplest and most accessible raw foods the basis of my diet. Sure, I love a bag of exotic superfoods or a freshly dehydrated tray of raw crackers as much as the next gal, but the truth is that those foods are a supplementary part of my diet. The focus always remains on simple, accessible, vegetable-based dishes that don't demand too much time or fancy equipment. And when I'm coaching a newcomer to the raw lifestyle, I usually suggest the same kind of attitude. "Don't think you have to start eating 101 foods you've never tried before," I say. "Instead, focus on foods you already know and love that are raw, and begin varying them in different ways."
"But what are those foods?" you're thinking. "Do I like anything that's raw and vegan?" The answer is yes. Yes, you do. Here, without further ado, is a list of the five raw, vegan recipes that you already know and love–even if you've never thought of them specifically as a "raw food."
1. Guacamole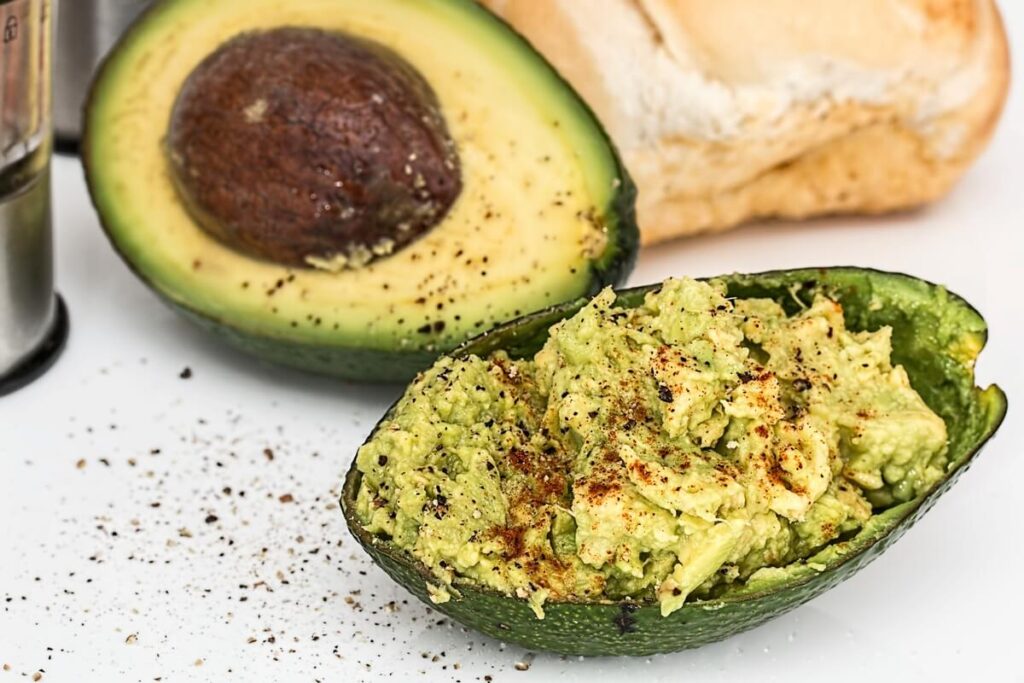 Ingredients:
1 avocado, pitted and chopped
1/4 red pepper, finely diced
Handful cherry tomatoes, chopped into small pieces
Juice of 1 lemon or lime
1/2 cup cilantro, packed and chopped
1/2 packet stevia, or a few drops (you could also use agave or honey)
Sea salt and pepper to taste
Instructions:
Begin by mashing the avocado and lemon or lime juice with a fork, till it's mushy but not entirely without texture. Add the rest of your ingredients and mix again. Voila!
Did you make this recipe?
Staying on the Mexican theme, this is probably the best-known soup you didn't know was raw. It is, of course–just raw tomato, onion, celery, and other vegetables–and it's a perfect summer treat. My version, below, is sans onion, but I think you'll find that the addition of basil gives it a depth of flavor and maturity you'll love.
2. Gazpacho
Ingredients:
2 large tomatoes, or 1 ½ cups of cherry or other small tomato variety; I used small, round heirloom tomatoes (yum!)
½ large cucumber
1/3 cup basil, packed
¼ tsp salt
Juice of half a lime
2 tbsp apple cider vinegar
1/8 large avocado (or a couple of slices)
1/3 cup water
3 tbsp olive oil
Instructions:
Begin by blending all ingredients in a food processor or a high-speed blender on high. Next drizzle olive oil in. Adjust water content to make soup as watery or creamy as you like.
Did you make this recipe?
Yes, it's raw! Or at least, it can be: if you eat it directly after fermentation, rather than boiling or heating it, you have a raw dish that's delicious as a salad topper or side dish, and also full of gut-friendly probiotic bacteria. Various cultures have prized Lacto-fermented vegetables for ages now–Koreans, for example, eat kimchee–and the process of fermenting at home is actually very easy. For some excellent and simple how-tos, check out the Pure 2 Raw website, which features numerous recipes.
3. Smoothies
Ingredients:
1 large frozen banana
1/2 cup frozen mango (OK, full disclosure: I'm really not a mango fan. But that's the only frozen fruit you can find at Gristede's at 7 am on a Saturday. I think pears or berries would be great here, too)
1 tbsp chia seeds
1 tbsp hemp seeds
1 cup almond milk (maybe slightly less, if you have a high-speed blender)
5 large romaine leaves (my new favorite way to cozy up to green smoothies!)
Instructions:
Place all ingredients in a blender, blend, and serve.
Did you make this recipe?
You didn't think I wouldn't include salad on my list, did you? How could I not? Most of us grew up being comfortable with one raw vegetable dish in our lives on a regular basis: salad. Even traditional families tend to include green salads in their meals, and even picky eaters learn to love the freshness and crunch of salad. Here in the blog world, the salad may be par for the course, but part of my appreciation for the dish isn't simply its nutrition or taste, but the fact that it makes raw eating accessible to everyone.
4. Kale and White Bean Salad with Raw Caesar Dressing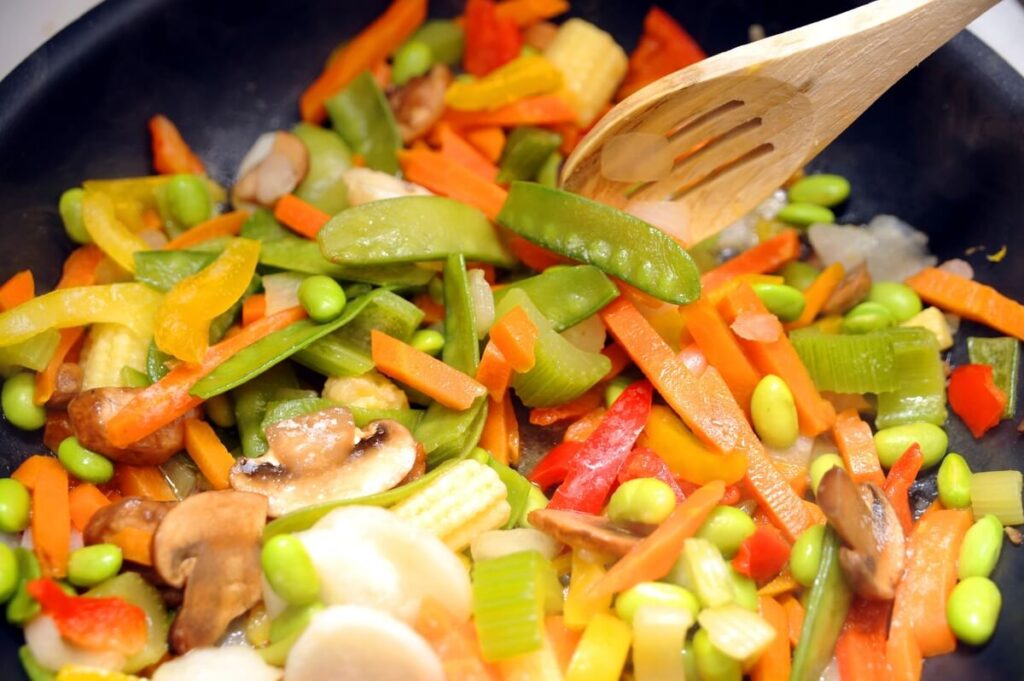 Ingredients:
1 small or 1/2 medium head dinosaur (lacinato) kale, sliced into thin ribbons
6 sundried tomatoes, sliced into narrow strips (if using dried tomatoes, you may want to soak them in warm water for 15 minutes before using)
1/2 cup white beans
3 tbsp raw, vegan Caesar salad dressing, directly below
Instructions:
Pour dressing over the kale and "massage" it with your hands, until the kale has gotten a bit soft and wilted in texture.
5. Raw, Vegan Caesar Salad Dressing
Ingredients:
1/2 c cashews
1/4 c hemp (if you can't afford or don't have hemp seeds, all cashews is fine, too)
1/4 c nutritional yeast
1/4 tsp salt
2 lemons juice
black pepper
3 pitted dates
1 tsp kelp granules (optional, but good for recreating the anchovy taste)
3/4 c water
2 large stalks of celery
Instructions:
Blend all ingredients together in a high-speed blender, or, if you haven't got one, soak the nuts first and put it all in a regular blender.
Thank you, Gena, for the great guest post! 🙂 I can't wait to try some of these recipes — especially the raw vegan "Caesar" dressing! Yum.
What's your favorite raw, vegan recipe? Feel free to share links! My favorite creations are probably my 5-minute no-bake PB granola bars and my homemade Lara bars (Peanut Cinnamon Date Balls and Cinnamon Raisin Almond Balls)!
~ ~ ~
I'm off to biochem class and then coming back to study all day long for my last two tests tomorrow — Medical Nutrition Therapy #2 (open book) and Food Service. Yesterday I finished and submitted my Epidemiology take-home exam, woohoo! I finished early so I rewarded myself by going to one of my favorite yoga classes last night — I must have been feeling inspired by yesterday's guest post!
p.s. In honor of my second half marathon this weekend, I'll be back tomorrow with an inspirational post about how I first started running. If you have been wanting to get into running or increase your mileage but don't think you can do it — this post is for you 🙂 Stay tuned!