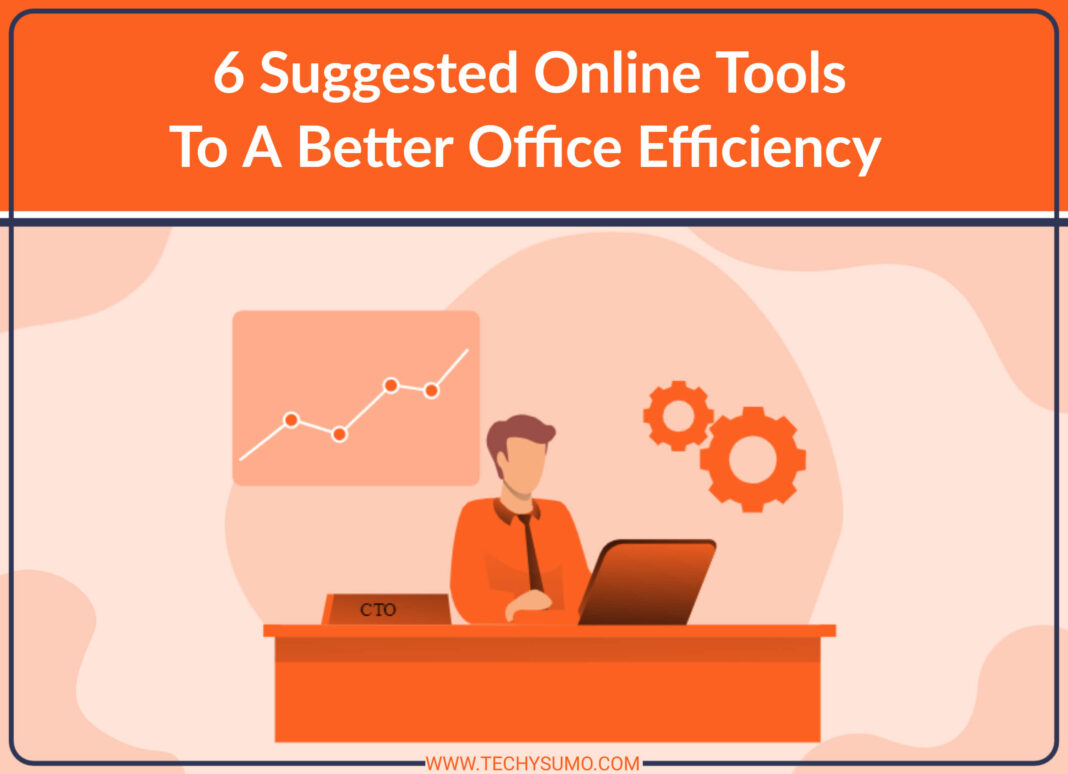 There are long hours in an office than resting and chilling at home. Sometimes you even take extra hours just to finish the work and in exchange for lesser sleep time. The problem is time management; this is true. But what if you are working ineffectively and inefficiently? That why we are here to save your time of finding online tools for better office efficiency.
You can work all you can go by the book. But it doesn't hurt to ask for some help once in a while. What if you can finish your work earlier and faster? Don't you want to go out while the sky's still blue? Don't use your hours working extra hours just because you keep following the steps, one at a time.
It is not a shortcut; you are just being helped. You are given an advantage and these free online tools are a friend. Use these free online tools for better office efficiency when you need files to be sent to everyone on the team. Check up on the project progress with online data trackers.
Visit these sites and see the tools and how they can make progress and office life more efficient.
Best 6 online tools for better office efficiency
PDFBear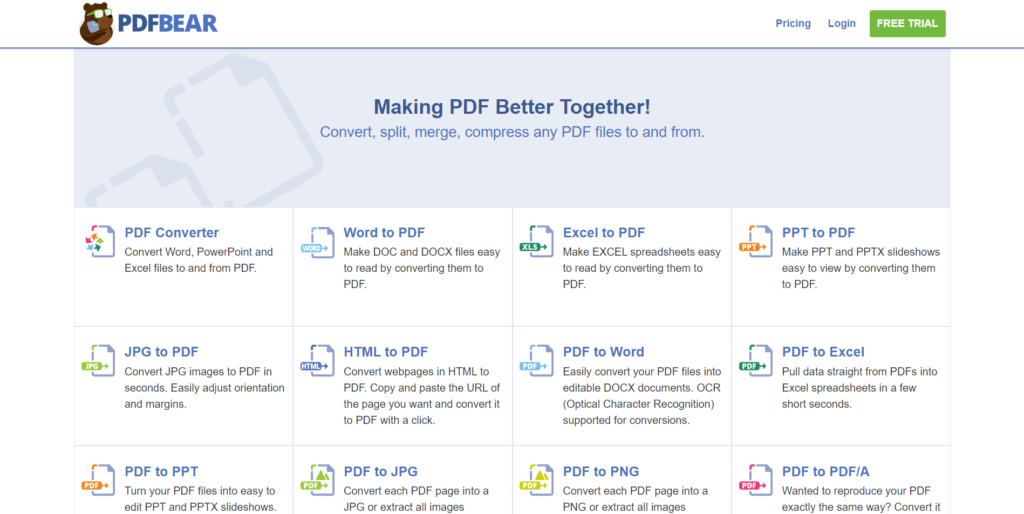 Always know a site that helps you convert Excel, PPT, and Word to PDF. PDFBear also offers other tools for PDFs; you can merge, split, delete, edit, and insert watermarks in your files.
PDFBear is easy to use. They provide instructions that are easy to follow and in less than a minute; you have already converted your file. The privacy of your files' content is important for this site.
Visit PDFBear and explore the wide services they offer to make your office life easy. Make sure you can share with your team because you can all benefit from this web-based tool.
PDFelement
In this tool, you can create, annotate, edit, protect, watermark, merge, compress, convert, protect, and sign PDF files in a better way.
PDFelement is the easiest way to create, convert, edit, and sign PDF documents on Windows and Mac. This online tools for better office efficiency is an alternative that offers enterprise-grade PDF functionalities and perpetual licensing at a fraction of the price.
The availability of this site is in 9 different languages. This tool is an all-in-one PDF solution to office documents.
Quip
When you are online with the team and you just have to finish your report, use Quip. quip can create spreadsheets. This tool has provided a conversation module where all the team can comment or share their thoughts and ideas. This way the team can decide together.
Quip is a tool for team collaborations that combines document and spreadsheet creation and editing. The chat and commenting options make way for the teams to communicate freely and openly to each other to finish the project and other tasks.
Nitro Productivity Suite
Nitro is a very convenient tool that helps office employees to streamline document processes, lower costs, fully enable remote work, and eliminate unnecessary printing which also saves trees.
This suite provides office employees with unlimited eSigning, business intelligence, integrated PDF productivity, and more.
Coda
Coda is a new document that brings teams to work together with words and data. This online tools for better office efficiency is with a set of building blocks, for example, pages for infinite depth, tables that talk to each other, and some points that take action inside or outside the document.
As office employees, you can take advantage of this tool by launching products, studying, analyzing. Coda uses a different format that you might have to adjust to. They excel in coda uses tables instead of cells.
Zoho Docs
Zoho Docs is an online comprehensive document management system with features like creating, sharing, storing, and collaborating on documents of almost any format you have in the office. The main tools' purpose is document storage and management, and document editing and collaboration.
The storage capacity of Zoho Docs is huge. This is good news for on-the-go employees. You can save images, videos, audio, recordings, Word, Excel, and PowerPoint files. Sharing can be easier and convenient when you are a traveler by work. You can't move a personal computer from one point to another. So, have it stored in Zoho Docs.
Tools For Keeps
The items indicated on the list above are only a few of the tools that you can discover online. Be patient in searching for the right tool for you. There are a lot of sites that may look the same, but when you find the right tool, you are one step closer to being efficient in the office.
Maximize the tools. Be creative with your files and do the most of what you have. Share the tool with your office team because as they say, your team's strength is as strong as your weakest link, or something like that. When you all succeed, do it as a team. We hope this article helps you out! Good luck.