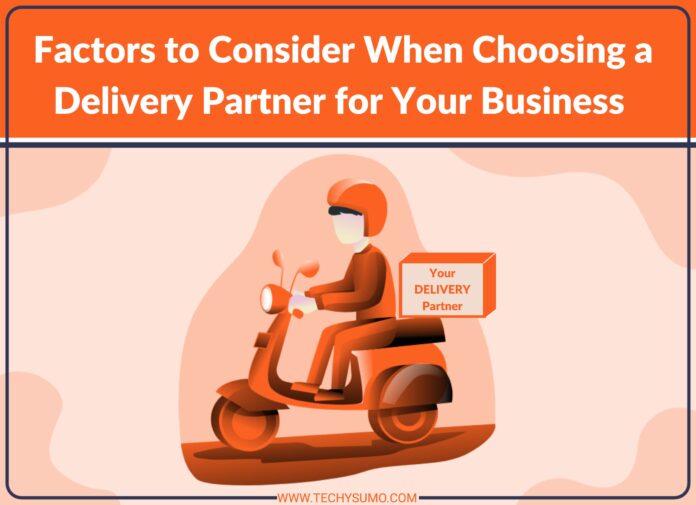 When you are on the hunt for the right delivery partner to serve the needs of your company, there are several different factors that you need to bear in mind that will help to ensure that you are choosing the right one. After all, this is an important factor in the life of your company and one that needs to be treated with seriousness and care. The factors that you choose to put at the top of your priority list depend very much on your company and the areas that it specializes in. So, let's check out a few of these in a higher level of detail.
Area of Expertise
Not all delivery partners are necessarily going to be the same. For example, it could be that you are looking for a linehaul carrier or perhaps one that has access to refrigerated trucking units. Perhaps you need them to deliver a high volume of packages over a short space of time, or it could be that what is of most importance is that they are taking extra care that the package arrives in one piece without a hitch. Ultimately, the more research that you do in this area, the more likely that it is going to be that you will make the most sensible choice out there.
Speed of Service
It is also going to be important that you are closely checking out the speed of the service and how quickly it is that you can expect the packages to eventually end up in their final destination. Some companies rely on speed as an absolute point of priority and there are simply no compromises that can be made on this front. Alternatively, you may want to have some flexibility built in regarding speed, meaning that there are different types of services that are being offered and you can pick and choose the ones that are going to be best suited to your individual needs and requirements.
Areas Covered
You will also want to know exactly the areas that are being covered by the different delivery partners, and whether they are going to be suitable. Some businesses are going to require widescale shipping options that are nationwide, whereas others are even going to need to have access to international customers. On the other hand, other companies are content with doing business in the local area, which means that the companies they are relying on can all be based within the vicinity of one another.
Customer Service
While you may not always be able to tell exactly what sort of level of customer service that you can expect to receive before doing business with a company, you can check out what people are saying online as this can give you a good idea of what sort of service is on offer. To begin with, you may want to work with one delivery company temporarily to find out how well they can deal with any issues that are cropping up. If you are happy with the level of service that they can provide, you then have the option of continuing along with them. Some businesses prefer to chop and change, working with different delivery partners depending on the specific area that needs to be dealt with. Customer service might not be something that you worry about, but that will soon change if you face issues and require assistance to get things running again.
Years of Experience
While the number of years that a company has been in operation is not necessarily going to be an indication of the level of service that it will end up providing to you, there is no doubt that it can be a factor that helps to make your decision. While it is not necessarily always going to be a bad thing to work with a new firm or a start-up, you know that they are experiencing many problems for the first time, and they are not necessarily going to have the expertise to rely upon. Ultimately, when a company has been in existence for some time, this often means that it can be trusted to provide a certain standard of service time and time again.
Price
Just as when you are engaging the services of any outside provider, you need to be able to do a proper cost analysis as this will tell you exactly how well they are going to fit in with your current budgetary situation. Of course, it is not necessarily going to be a good idea to simply plump straight for the cheapest price on the market, but there is nothing wrong with seeking out affordability if the level of service that is being provided is strong enough.
Appearance
As the company will be operating as a delivery partner on your behalf, this means that they are going to be acting as a representative of your business. As such, you want them to be providing a certain level of customer service to your clients, but they also need to have the type of appearance that is going to leave a lasting positive impression in the minds of customers. Otherwise, you may well find that you are struggling to retain your clients and it could be through something that you are not directly controlling yourself.
Considering a combination of all these different factors is much more likely to leave you in a position in which you are choosing the right one, which should help to provide a boon to your business. Ultimately, it is always going to be worth taking your delivery company to task and ensuring that their level of service is not dipping for any reason whatsoever. As more and more of our world relies upon packages being delivered promptly, you must be making sure that your company is not getting left behind by the crowd for one reason or another. So, choose the factors that are of most importance to your business.