Halloween is one of the most popular holidays globally, and consequently, one of the busiest times of the year for businesses. Consumer expenditure on Halloween related products has increased steadily over the years, and even with Covid-19 in 2020, only a slight decline is expected. In fact, the projected Halloween expenditure in 2020 for the US alone is $8 billion! 
Do you want a slice of this pie? It's time to roll up your sleeves and dive into your holiday marketing. To help you start your holiday marketing right, we've put together some Halloween marketing ideas you can use to kickstart your business's holiday season craze!
Prepare Halloween Decorations
This is vital for any business with a physical presence. It's time for retail stores and restaurants to start preparing their Jack o lanterns, spooky ghosts, and other fang-tastic Halloween decorations to give your establishment a festive look and feel. Even if you expect to see much less foot traffic this year than before, just a little effort will go a long way in getting visitors in the Halloween spirit and making your store stand out from the rest.
And making decorations are easy! Just a little bit of creativity is needed to achieve great results. You can go DIY and create simple Halloween crafts such as this easy-to-make floating ghost.
Don't forget to couple your decorations with a marketing campaign that complements them. Add creative Halloween posters and banners to complete the spooky look. Like the decorations, you can also go DIY on the marketing posters with PosterMyWall. This poster maker tool lets you browse through thousands of Halloween design templates and customize any that you like for your brand.
Cross-test Marketing Offers Online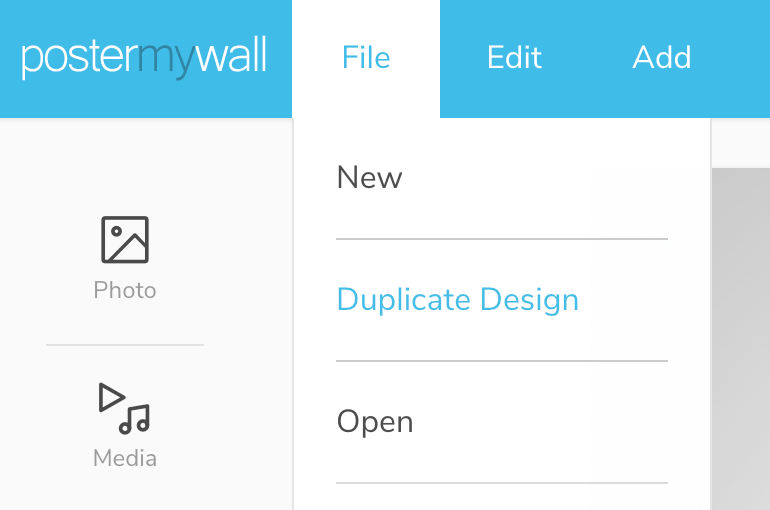 Marketing can be tricky. Sometimes, just your choice of words or the audience you target in a campaign can make a world of difference in your sales. This is why the best strategy is to plan ahead and test out multiple variations of your campaigns well in advance so that you can understand what's effective and what isn't.
The most common and effective testing mechanism is cross-testing different ads on online platforms. Experiment with multiple factors that can influence your ad, such as:
Color scheme. Do some research into color psychology and how certain colors affect perception and engagement in ads. Does sticking to your brand's color palette lead to more action?
Try out different images, it does not matter what looks good. The image that connects with your audience scores more. Does your brand logo need to be more prominent? Do illustrations work better with your audience or do you need to add a human element?
Try variants in ad text. A solid offer will garner more attention than mere fluff text. 
If your ad leads to a landing page (which it should) make sure the landing page content is coherent to your ad text. If you're unfamiliar with landing pages, read this blog post on making one.
Test different audiences. Check the responses of different age groups and interest groups that seem relevant to your business, and find the audience that responds favorably. The results might just astound you.
Testing out multiple variations is definitely an added effort but in the long term, it will help you finetune your marketing and pay huge dividends. To make it slightly easier, you can use PosterMyWall to create ad visual variations in minutes. Simply create the first variation, create duplicates of the design, and make desired changes in each.
Sales & Special Bundles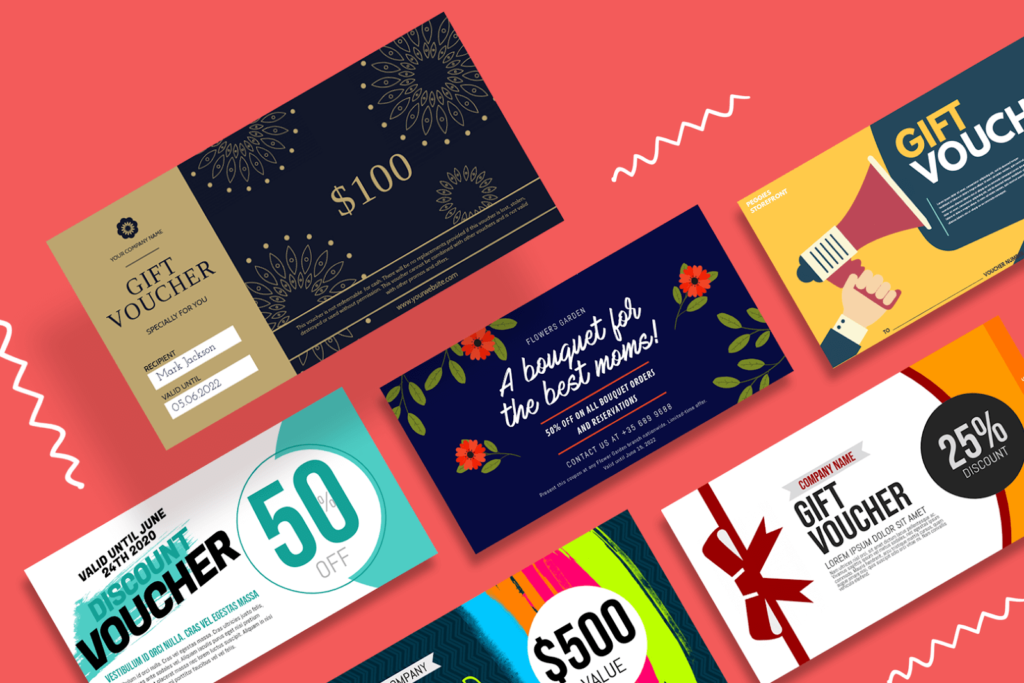 Vivid visuals go a long way but what's really crucial is your marketing message and what value you can offer your customers. In other words, make them an offer they can't refuse. Share special discounts for the Halloween season to get people into the spirit. For your more frequent customers, hand out gift cards or even special goodies as a token of appreciation to them for supporting your business. 
As Halloween draws close and your sales come to an end, customers actually get busier with their shopping. Extending your special offers by a day or two will allow you to capture a huge percent of last-minute shoppers, and the extra patronage will be worthwhile for your business.
Deliver your Offer with Videos
Image ads are all well and good but what really puts a brand in the spotlight is a good video ad. Videos have the power to halt people in their perpetual Internet scroll the way images can't. Video offers a dynamic look that's absent in a static image, especially for themes like Halloween. They work great both online and for your digital display boards at your venue. 
Of course, cost and accessibility are a valid concern for videos but PosterMyWall solves this concern as well. With easy to customize video templates, a huge library of stock videos, drag and drop customization options, and a reasonable price of only 14.95 USD, PosterMyWall video is a great fit for running online video ads. 
P.S. a spooky soundtrack in your video like this one can really set the mood for your ad!​
Special Drinks & Menus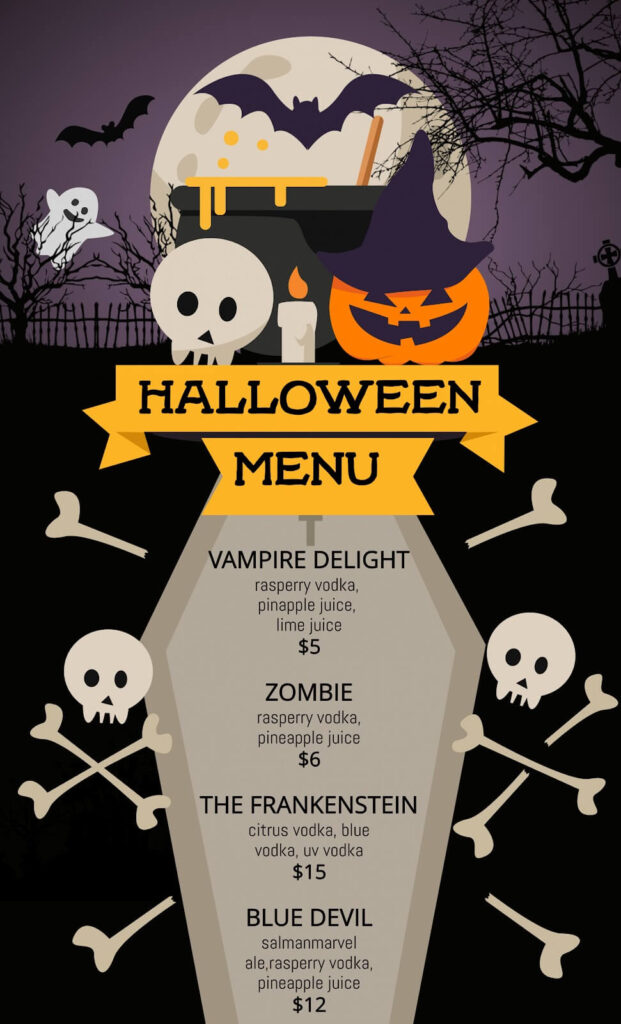 If you're running a restaurant, customize your menu and to match the Halloween theme. Offer Halloween themed drinks such as a Dark Masquerade, Sugar Snake, and Black Cauldron. If the audience likes the new recipes, you can also add it as a part of the regular menu!
Even better if you present these Halloween offerings in a Halloween themed menu. Choose from hundreds of Halloween menu templates and customize for your restaurant in minutes to make your customers' experience even more special. 
Summing up
Halloween is one of the busiest times of the year. As it comes closer, your business should be primed to make the most of this seasonal traffic. The strategies suggested above can really make your business stand out from all the others and make sure that not only do your customers greatly enjoy the experience, they also recommend your business to other potential customers. So let's get started and watch the seasonal sales roll in!