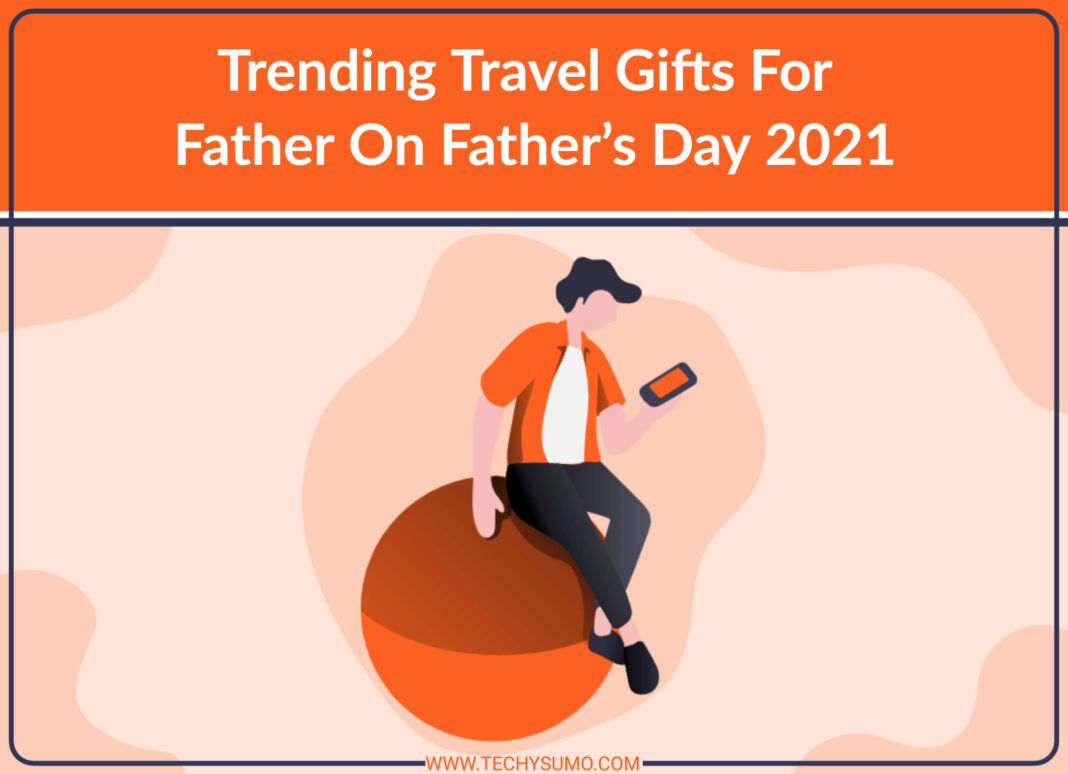 As Father's Day is just a few days away, you must have started planning for 20th June. We all want that one chance when we can impress our dad and make him feel better having us in their life. Father's day is that one chance when we try to make our dad proud and keep him jolly all the time. We plan cakes, gifts, meals, outings, and whatever in our capacity. But we often forget that we should get some practical gifts for fathers on father's day.
Yes, a gift that is loved by your dad, and he can use it whenever he wants. Well, today, let's discuss what your dad likes the most. He can like cooking, fishing, playing tennis or traveling. Yes, traveling. If your dad is enthusiastic about travels or travels for work purposes, then there are many gifts that you can give to him. Instead of looking out for standard gifts for father on father's day, let's encourage his passion for what he likes the most.
Most travelers have almost everything required, but there is always something that they would need new. Like gifting a custom insulated tumbler that feature double-wall insulation, which keeps cold drinks cold and hot drinks hot It will be a perfect gift for the travelers. If your dad is fun-loving and an extensive traveler who inspires you to be one of the travelers like him, then it is the right time to show that 'yes, dad, you are my inspiration, and I want to appreciate your love for traveling.
Let's scroll down some traveling gift ideas for dad and convey our cheerful wishes to him this father's day.
Traveling Gift Ideas For Father
Noise Cancellation Headphone
As he travels, he needs a soothing time with himself. Music is what he needs, and this will heal his tired body. But for that, he needs a headphone that cancels the noise and surrounds you with rhythmic music. So, a noise cancellation headphone sounds like a good choice for a traveling dad. It might impress him.
You also gift books like Rich Dad Poor Dad Summary.
Comfy Shoes
When you see people who travel, they cannot wear slippers or crocs while going to mountains or walking on roads; they need something comfortable that can keep their heels and feet in a good position. So, this father's day, give comfy shoes to your dad and let him know that you care. Caring is the gesture that directly touches the heart, so do not forget to express that you care.
Customized Travel Kit
From a personalized wallet to a passport cover and a waist bag, your dad needs to keep his important stuff right at the place. A personalized travel kit would have his initials or name engraved on them, and this will keep his travel kit safe wherever he is going. So, a travel kit hamper sounds like an exciting present to offer to your dad this father's day.
Portable Speaker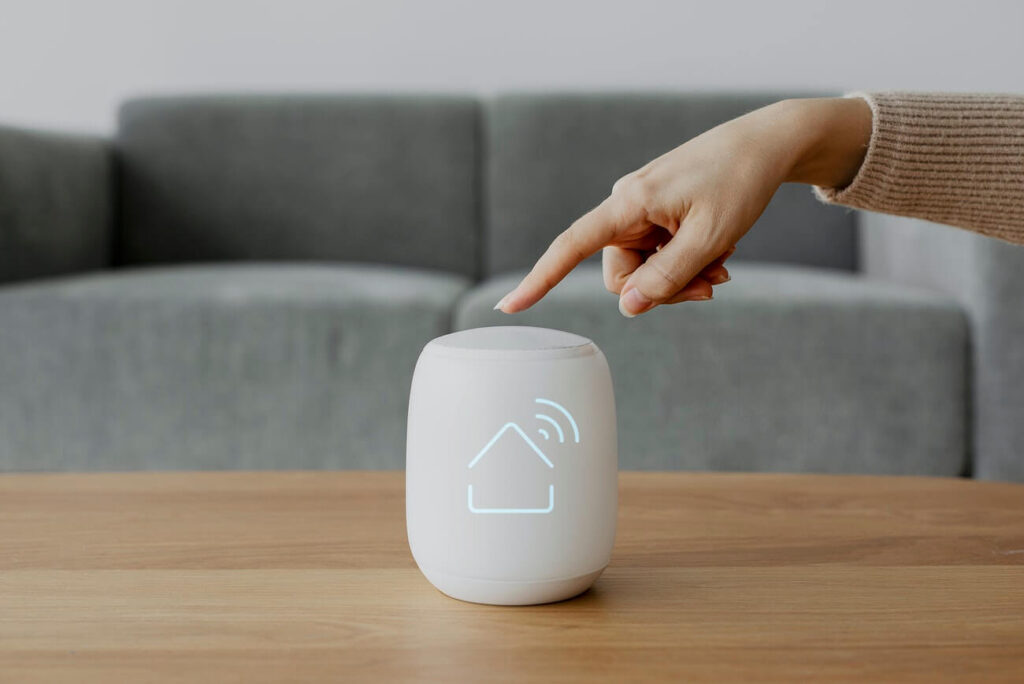 As he moves to a new place for traveling, he also checks-in in a new hotel where he is all alone. To cheer himself up, he would need a portable speaker that can be hung in a hotel room, and he can listen to music or whatever he wants. This father's day, give this amusing present to your dad and let him know that you keep a check on his stuff.
Travelling Pillow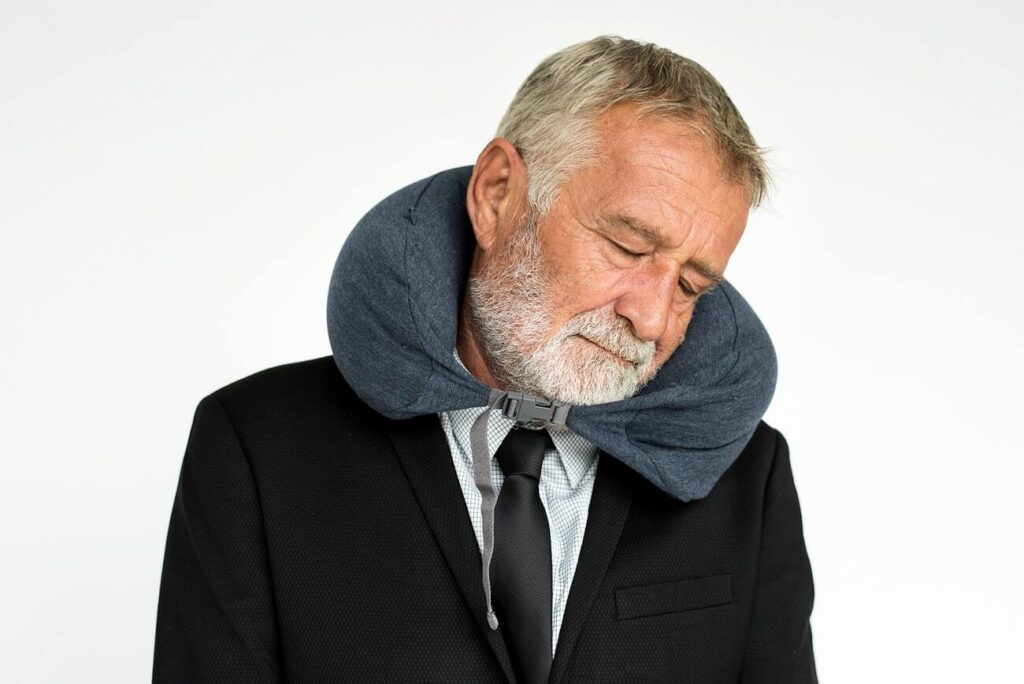 You may be of any age, but you would need a traveling pillow to rest your neck and head if you travel. This time, impress your dad with the fantastic neck pillow or a pillow that they can use in the hotel, and it would surprise him for sure. This father's day makes it a mission to astonish him with dazzling gifts that he would never think of.
A Toiletry Organiser Bag
As your dad doesn't miss stuff, he needs an organizing bag in which he can separately keep his toiletries. The bag should be conveniently hooked in bathrooms because he would need to pack the stuff again if the bag would have a hook in it. So, a convenient travelers toiletry organizer bag is what you can give to your dad this father's day—a practical and caring gift without a doubt.
Portable Coffee Maker
Coffee is what keeps us awake, and to travelers, coffee is a must-have, but not everywhere they can make coffee for themselves. So, a portable coffee maker would be of great use for your dad. When far away in places, morning coffee is majorly missed, so gifting this coffee maker to your dad will be worth it. This father's day, amaze your dad with this practical gift.
These are some of the non-standard gifts that your dad can like. These gifts are also readily available, so a traveler dad would anytime need traveling things that can be of any use. So, we hope the gifts mentioned above help you to choose the right fit for your dad.