It's difficult to condense a list of the most progressive cities in a nation as large and diverse as Canada. With ten provinces and three territories covering an area of 9,985,000 square kilometers, there are endless locations to explore, each with its own special attractions, stunning scenery, and welcoming locals. In other words, it's safe to state that Canada doesn't have any undesirable cities. In spite of it, a select few stick out. The cities on this list were carefully chosen since each one has something unique and outstanding that you won't find anywhere else in the nation or perhaps even the entire planet.
Progressive Cities in Canada
Toronto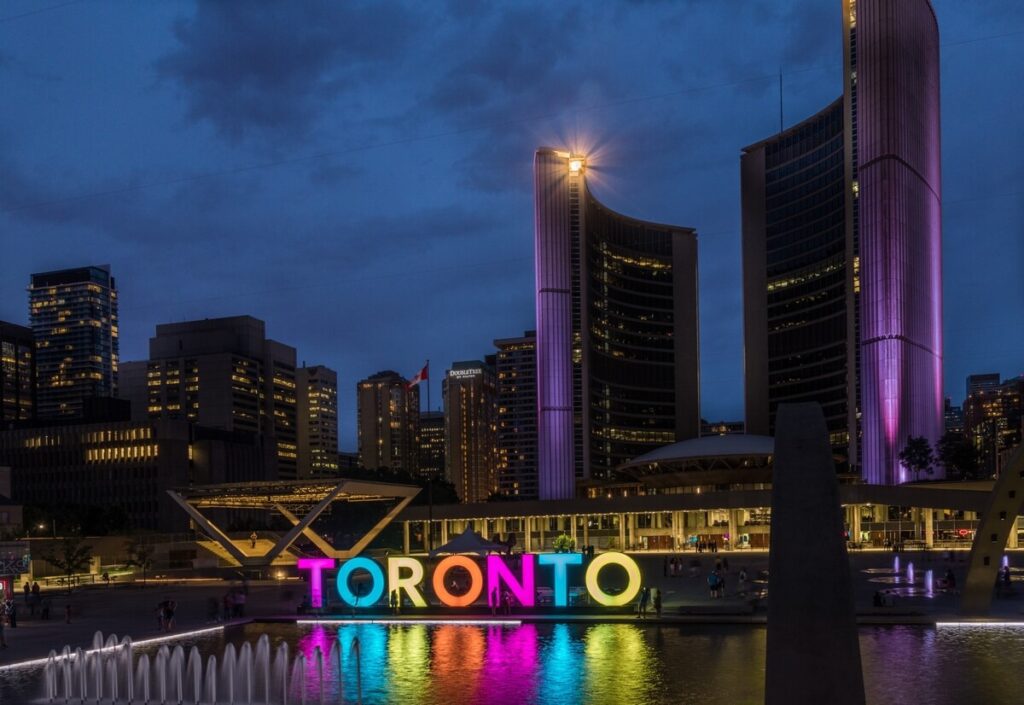 Toronto, a bustling city of roughly three million people, took the top spot on this list because it is the capital of Ontario. The largest city in Canada, and the destination that draws the most tourists nationwide. There are well-known institutions like the Art Gallery of Ontario (AGO) and the Royal Ontario Museum (ROM). As well as popular sites like Nathan Phillips Square and the Hockey Hall of Fame. The majority of Torontonians, however, would contend that the city's numerous districts, each of which serves as a micro-cultural hub with its own restaurants, stores, and parks, are what truly distinguish Toronto as the best city in Canada, not its major attractions.
Vancouver
Without a doubt, Vancouver is Canada's most picturesque city. It's simple to enjoy being outside all year round because of the bright, sunny summers and temperate (though frequently damp) winters. Many of Vancouver's districts are accessible on foot, and practically every street has a hidden attraction. While surrounding Gastown provides a variety of eccentric, modern, and hip shops and restaurants, the downtown core is the ideal place to snag a seat at a coffee shop and watch the world go by.
Calgary
Welcome to Canada's wild west: Calgary, Alberta is home to the renowned Calgary Stampede, a weeklong festival with rodeo competitions, musical performances, unique events, and several displays. Calgary residents frequently have smiles on their faces, despite the fact that it may get very cold there in the winter; perhaps this is because the city receives the most sunshine of any in Canada. In Calgary, there are 333 sunny days on average each year, for a total of 2,396 hours of sunshine. There is a fair chance that the weather will be ideal if you are planning a trip.
Calgary Homes For Sale are pricey. Ironically, it's one of the least expensive big cities in North America.
Victoria
As near to a "little of old England" as you're going to discover on this side of the Atlantic is the Canadian city of Victoria. Located on the southern tip of Vancouver Island, its temperate climate is everything but normal for Canada and is much more comparable to Britain, which has contributed to its popularity as both a retirement community and a tourist attraction. It also doesn't hurt that Victoria, which was established in 1843, was given its name in honor of the queen who ruled at the time.
The beautiful Fairmont Empress, which was built in 1904 and is the city's most recognizable structure, also offers what is likely the most authentic afternoon tea in all of Canada. The picturesque Butchart Gardens, which are especially lovely in spring, the city's Inner Harbour, and the Royal BC Museum, which houses sizable exhibits relating to the natural and cultural history of the nation, are all additional attractions of a visit.
Also read 12 Breathtaking Swimming Holes Around The World To Dive In.