You need many things to start an architectural firm, making it difficult to get started. Of course, any business is hard to start, but creating an architectural firm adds many extra hurdles.
For example, you need licenses, insurance, and office space. Not to mention the equipment and software you need to design your projects.
We've created this post, so you'll know what you need before building your firm. Here are six necessities for developing an architectural firm.
Necessities for Developing an Architectural Firm
1. The Proper Business Forms and Legal Entity
When you're ready to start your architecture firm, there are a few business forms and legal entities you'll need to take care of. First, you'll need to choose the proper business structure for your firm. It will determine how much tax you'll pay and how much liability you'll have.
There are four main business structures to choose from: sole proprietorship, partnership, limited liability company (LLC), and corporation. Once you've decided on the best structure for your business, you'll need to obtain the necessary paperwork and licenses. You can usually get this through your local chamber of commerce or city hall.
Finally, you'll need to register your business with the IRS and obtain a tax identification number. Once you've taken care of all the legalities, you're ready to start practicing architecture!
2. Professional Insurance
Many architects mistakenly believe their business is too small to need professional liability insurance. However, the cost of a single lawsuit can easily bankrupt a small architectural firm.
Even if the suit is eventually thrown out, the cost of defending oneself in court can be staggering. Architects' professional liability insurance can help protect against these costs by providing legal fees and damages coverage.
Also, most clients will require proof of professional liability insurance before hiring an architectural firm. As a result, the cost of professional insurance for architects is an essential expense for any architectural firm.
3. A Business Banking Account for Your Firm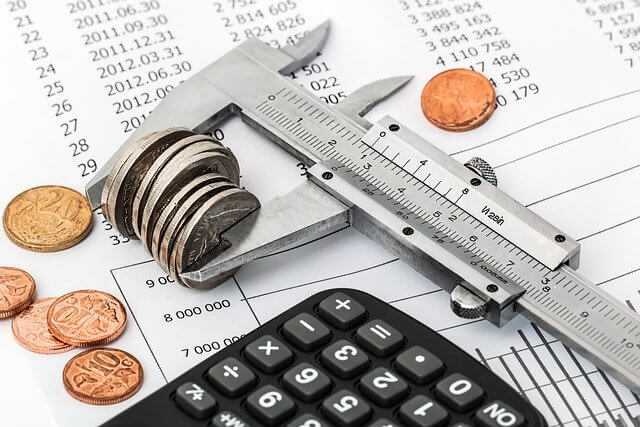 To run a successful business, you must have a dedicated business banking account. This account will help you keep track of your finances and ensure that you use your money in the most efficient way possible.
A business banking account will also give you access to special features such as loans and lines of credit. As an architect, you will need to be able to access these features to grow your business.
Also, a business banking account will help you to build relationships with other businesses in your industry. These relationships can be extremely valuable when it comes time to expand your firm or secure new projects. Overall, a business banking account is essential for any architect who wants to run a successful firm.
4. The Right Skills To Run a Company
Many people enter the field of architecture with the dream of designing beautiful buildings. However, running a successful architectural firm requires more than just creative talent. To succeed, you also need project management, business development, and office management skills.
Project management skills are essential for ensuring that your projects stay on schedule and within budget. You need to communicate effectively with clients, vendors, and subcontractors. You also need to be able to develop detailed project plans and manage change orders.
Business development skills are important for winning new clients and growing your business. You need to be able to identify potential clients and develop relationships with them. You must also market your services effectively and write proposals to win new business.
Office management skills are necessary for keeping your office running smoothly. You need to be able to manage day-to-day operations, handle payroll and benefits, and implement systems and procedures.
While you may not need all these skills immediately, it is essential to have a basic understanding of each. Furthermore, as you grow your architectural firm, you will find that these skills become increasingly important.
5. A Strong Brand and Website for Your Architectural Firm
In today's competitive business environment, having a strong brand and website for your company is more important than ever. In the architectural field, this is especially true.
Potential clients need to be able to find you easily online, and they need to see that you're a reputable and reliable firm. A strong brand will help you stand out from the crowd and attract new business. And a well-designed website will showcase your work in the best possible light, convincing potential clients that you're the right firm for the job.
So if you want your architectural firm to be successful, invest in a strong brand and website. It'll be worth it in the long run.
6. A Well Develop a Marketing Plan
If you're in the business of architecture, then you know that marketing is essential to your firm's success. After all, architecture is a highly competitive field, and many firms are vying for potential clients' attention.
A well-crafted marketing plan can help you to stand out from the crowd and attract the right kind of clients for your business. But what exactly should you include in your marketing plan?
Here are a few key components:
First, you'll need to define your target market. Who are your ideal clients? What kind of projects do they tend to undertake? Once you know who you're marketing to, you can start developing messaging and visuals that will resonate most with them.
Next, you'll need to establish some goals for your marketing efforts. What exactly do you want to achieve? Do you want to increase brand awareness?
Drive more traffic to your website? Generate more leads? Once you know what you're aiming for, you can create a plan to help you achieve those goals.
Finally, you'll need to choose the right mix of marketing tactics. Again, there are many options, from online ads to PR to event marketing.
The key is to choose the tactics that will be most effective for reaching your target market and achieving your goals. Then, with a solid marketing plan in place, you'll be well on your way to growing your architectural firm.
The Most Crucial Necessity for Your Architectural Firm Is Insurance
As you can see, there are many things to consider when starting an architectural firm. First, it is essential to have a clear vision and plan to set your business up for success.
The steps outlined in this post will help you start a thriving architectural firm. Also, if you need help with insurance, don't forget to contact us!