We want our creativity to reach to the other end, Instagram followers will help in making it happen easily.
Is gaining Instagram followers is quite easy? Well, It is trivial nowadays not asking a person if he/she is on social media. However, the Millennials (now 23-38 years old) sometimes still do ask these questions. Their asking only suggests that they are still not used to the idea of being on social media, rather 'being Only on social media.
At the same time, we also have Generation Z (now 07-22 years old) that considers that being on social media is one of the easiest activities that a person can do. Therefore, it is of most importance that how this question comes into a conversation. People want to know the whereabouts of others & therefore follow them on social media platforms.
The most common platform is Instagram, where people share their images, videos, memes & a lot of other innovative & entertaining stuff. So naturally, the more entertaining the uploads are, the more are the number of Instagram followers.
analysis of Instagram account
Who are Instagram followers?
Generation Z believes that the more your Instagram followers, the more entertaining the uploaded stuff is. It is really simple to understand because people who will like to see your work will eventually become your Instagram followers. These followers can be from any part of the world. A person sitting in India may be a follower of a person sitting in Australia. People on Instagram can follow the uploads concerning their likings. It would not be an overstatement to say that Instagram thrashes all boundaries when being entertained, educated or Aware.
Numbers matter
It is the simplest measure to understand the fact that whatever you have uploaded is relevant or not? For example, if you have uploaded a comedy gig to your Instagram account, the increase in the number of your followers will instantly imply that your uploaded gig is a hit. It is also the simplest way a person new to your Instagram account will see because it states your popularity amongst the public.
So, suddenly the importance of your Instagram followers increases. You may upload any video, image or meme, but the same will be shared only by your followers. The Instagram followers are your strength in creating new Instagram followers. So, as every drop makes an ocean, your current followers will provide new Instagram followers to your account. This is the reason why the number of Instagram followers matter.
An increasing number of Instagram followers
If you want to increase the number of your Instagram followers, you need to upload quality material. It is easier said than done. Uploading material is a tough task in itself & doing that regularly is just another herculean one. It is a great measure to see the followers & assess your publicity, but it is more than an arduous task to create a public stature.
Also read: Struggle no more with social media by buying Instagram followers.
Only if there was someone to help you in attaining followers, wait! There is one professional help that can make us achieve as many followers as we like. 'Upleap' is the best way to increase the number of Instagram followers. Since numbers do matter & we want to reach a large group of people, 'Upleap' will act as a great force.
Followers impact your Social Media presence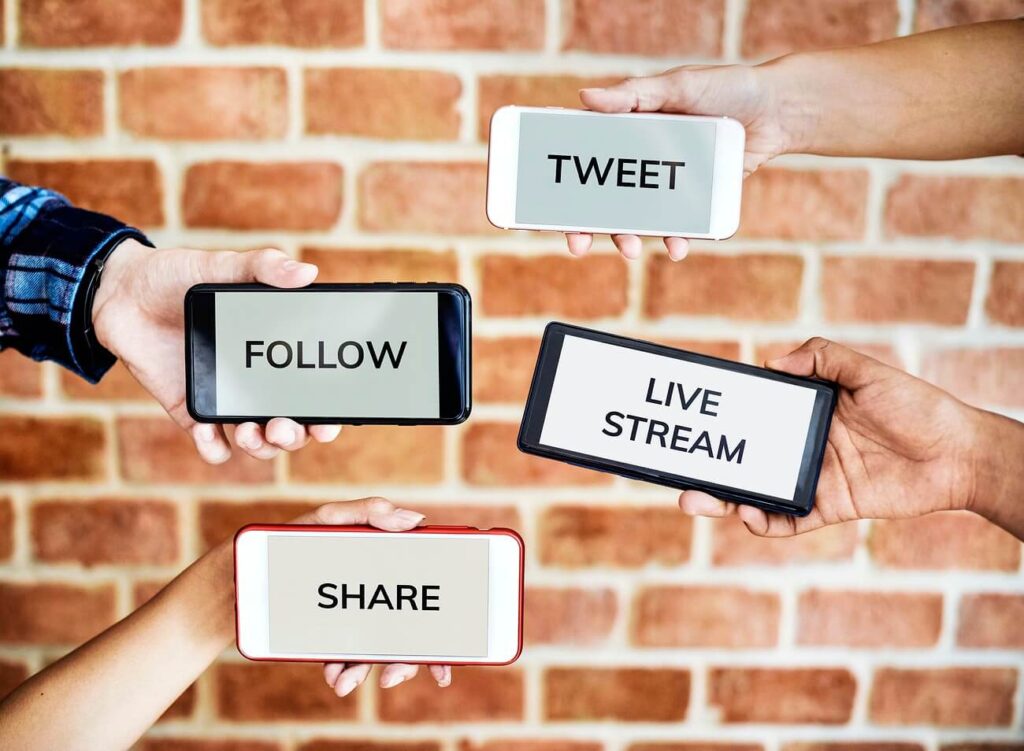 a. If a post on Instagram contains the promotion of a product, the number of followers is all an entrepreneur can rely on. Because that number of followers will let him know the status of the promotion & the investment he/she needs to put in thus he/she act according to the number of Instagram followers. That is how numbers matter. Similar is the case with the celebrities posting their whereabouts. The greater number of Instagram followers will help them reach a larger crowd to promote their acting projects. It is one of the best ways to do the promotion.
These celebrities often hire a team for keeping their Instagram accounts constantly operational & bringing in new Instagram followers. Unfortunately, most of the people in the business industry cannot take the time to do so. This results in a lesser number of Instagram followers. Well, 'Upleap' can help us to get rid of all these worries. It will bring the followers to us within minutes. No fuss over putting in all those tiring hours to share the uploaded material personally. We can just put in our account username & pay for the services. The requested amount of Instagram followers can be noticed in the account in an average of 3 minutes.
Work Smart, not Hard
Like Instagram, social media sites aim to share our thoughts, talents, creativity & innovations. We can reach hundreds, thousands or even millions of people. The viewers can all appreciate one's talent. The material can be educating, awaking or entertaining will reach an audience in the easiest way possible.
Then why don't we focus on reaching the masses if we can do it in a much smarter way using the facilities of 'Upleap'Sharing the link with a connection at a personal level might be bothering either of the ends. It might lead to a smidge of negative connection. We can remove this negativity by getting as many Instagram followers as we would like. Why Hustle when we have professionals to help us.
Please do not get stuck in the number game; it is an unrealistic expectation that might take years of hard work & unnoticed posts. Work smarter & never let any of your posts get unnoticed. Statistics show that during this pandemic, the attention span of humans has come down to just 3 seconds. Do not let these 3 seconds take away your applause. Instead, reach an audience who has similar interests and can always appreciate your creativity. Upleap can take care of followers for you while you prepare for your next hit post.
Hope we helped you to reach the information, which you were looking for.